OUR PHILOSOPHY
CAVU (Ceiling And Visibility Unlimited) Flight School was founded by a retired military instructor pilot on the premise that flight training should be about training YOU to be the safest pilot you can be, while doing this as efficiently and cost effectively as possible. We have one simple question we ask before recommending anyone for their pilots license: "Are we comfortable this student pilot could safely fly OUR family?" You will be trained to be better than the FAA minimum requirements; everyone wants to do their best and do it as safely as possible!
OUR PROGRAMS
Just as every person is unique so is our school. We start with a commercially recognized on- line training program, from there your personal training will be tailored accordingly to ensure you are successful. We can train you from Private Pilot to Certified Flight Instructor. Additionally, you can enter a training program at any point based on your experience and needs. We train under FAA Part 61 of the Code of Federal Regulations.
OUR MOTIVATION
Flying should be FUN. CAVU Flight School is owned and operated by pilots for pilots. We are motivated to get you through the training safely, competently, and for as little money as possible. We want you to fully enjoy the experience and we hope that you will want to continue training in the future for additional certificates, ratings, and currency. We want you to love flying as much as we do! We hope you will want to take your friends and family out to experience the thrill of flying in the upstate and beyond!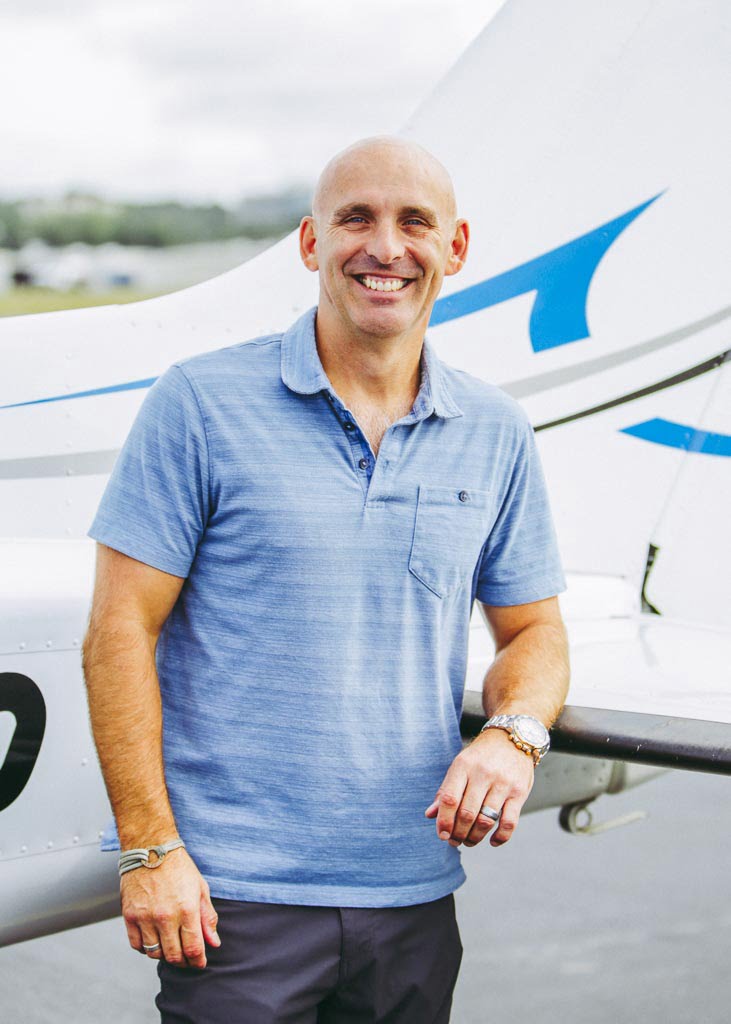 CURT "HOOPT" MCGAHHEY, CFI, CFII, MEI / OWNER
Curt loves flying and teaching flying. Although his first flight was not until just before starting Naval Flight School, he had wanted to be a pilot since second grade when his father took him to Warren Grove Gunnery Range in NJ to watch F-4s and A-10s do bombing and shooting practice.
After spending four years in the Army as a Combat Medic and then graduating from college he was finally able to take his shot at flying in the Marines!
He started flying CH-46E helicopters after earning his Wings of Gold at NAS Pensacola. He then moved onto the UC-12B, commonly known to the civilian community as the King Air 200. Finally, he finished his career flying the MV-22B/C "Osprey" Tiltrotor.
Curt still flies King Air 200s for the government as a US Army Test Pilot and also flies King Air 350s for private clients.
He was born and raised in Vineland, NJ and currently lives in Simpsonville, SC with his wife Katy, four children, one large dog, three cats, and 15 fish.
He is a graduate of the Naval Post Graduate School's Aviation Safety Officer Course and is considered an expert in Risk Management. Curt attended SUNY Oswego where he earned his BA in Biology and attended Webster University where he earned his M.B.A.
He enjoys being outdoors with his family and traveling. Lastly, he plays the guitar very poorly.
ALEX STEWART, CFI, CFII, MEI / CHIEF INSTRUCTOR
Alex is originally from a small town in upstate NY. He moved to Myrtle Beach SC (the "Dirty Myrtle") where he attended Coastal Carolina University. After receiving a Bachelors Degree in Marine Science, Alex pursued a career as a police officer for the city of Myrtle Beach.
After 7 years of being a police officer, Alex flew a discovery flight and found out how much he loved aviation and the thrill of flying. He then trained for approximately 9 months getting commercial ratings in single-engine and multi-engine airplane as well as a CFI-I and MEI. Alex now enjoys the rewards of training other pilots and helping them pursue their aviation goals.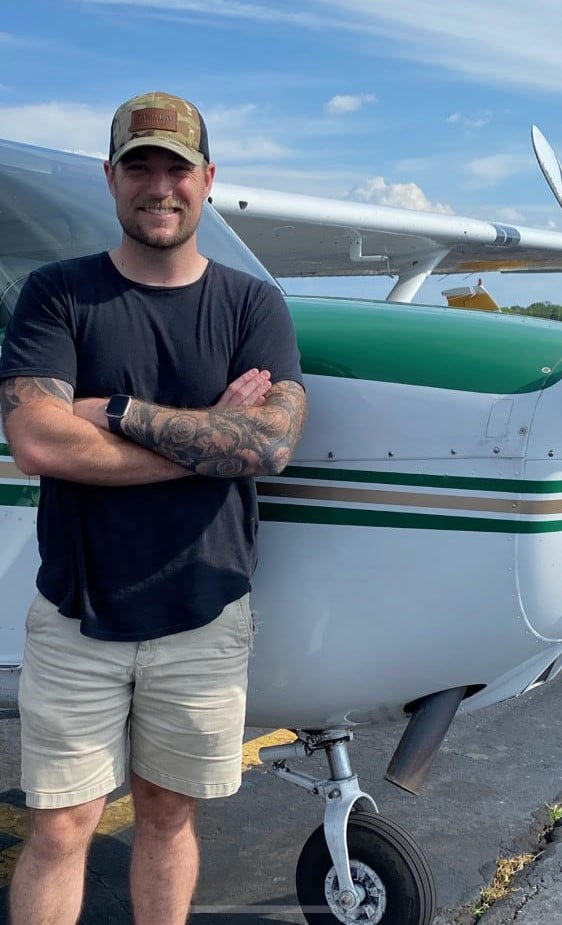 ADDISON HAMILTON, CFI, CFII / INSTRUCTOR
Addison was born in Fairhope Alabama and later moved to South Carolina where Addison then joined the United States Marine Corps as an ammo tech.
After his service in the Corps, he went into law enforcement for the next 7 years.  He worked for the South Carolina Highway Patrol as a State Trooper that specialized in traffic enforcement and DUI investigation.
Addison's family has always shared a passion for aviation.  His Grandpa was a Navy pilot and also flew for Delta for 38 years. His Dad owns a Cessna 206, his Father-in-law has a Cessna 182, his uncle has a Beechcraft Bonanza, and his two brothers also have their private pilot license.
After his first flight, he became dedicated to turning this passion into a career. Addison is now a CFI and CFII.  Addison loves being in the air and helping other students, who share a passion like his, achieve their aviation goals.  Addison enjoys working out, flying and spending time with his wife, Neely, and son, Dax.
COREY POLITINO, CFI, CFII / INSTRUCTOR
With over 20 years in Naval Aviation that includes a vast array of experience that includes risk management, instructing, developing, and mentoring diverse aircrews while heading multi-national teams on assignments in the North and Central America, Europe, Middle and the Far East areas of operation. Corey has logged over 2,400 hours in military aircraft and nearly 2,500 in general aviation.
He provides a wide range of instruction experience to include Private, Instrument, Commercial, Certified Flight Instructor and Tailwheel for all ages pursuing a career in aviation or for anyone looking for a new hobby.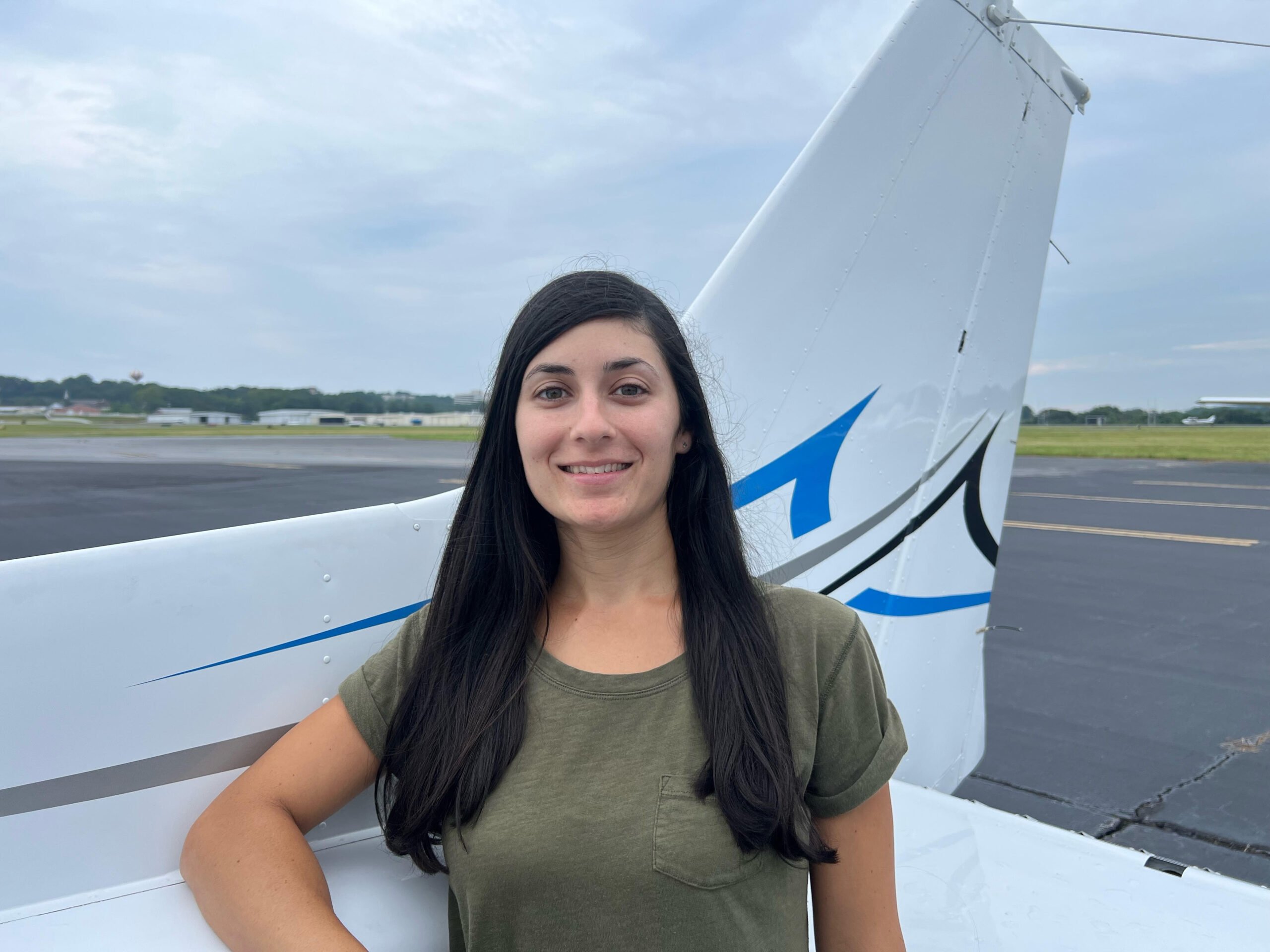 Malena Modir CFI / Instructor
Malena was born in Sunnyvale, CA and by the time she was 6 years old she had traveled to almost all 50 states in the U.S. Her family settled in Shelby, NC where her love for aviation began. She lived near a small airport and would look up at the sound of every airplane flying overhead. She remembers wanting to feel what the pilot was feeling and see what he was seeing. Malena took a discovery flight at her local airport and from that first flight, she knew that becoming a pilot was something she had to do.
Malena moved to Asheville, NC to pursue a degree in Aviation Business Management. She is an instrument rated commercial pilot and flight instructor in single-engine airplanes. Malena is excited to share her love for aviation and introduce others to the joys of flying. She lives in Walhalla, SC and enjoys the outdoors. When she's not flying, Malena can be found fly fishing, mountain biking, canoeing, camping, or playing disc golf with her boyfriend Corbin, and Australian Shepherd, Ross.